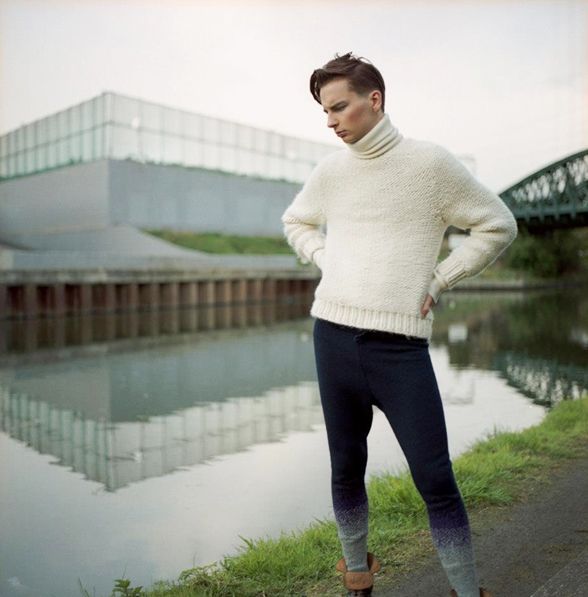 Kristian Steinberg
Kristina Viirpalu
Karl Annus
Kadri Kruus.
Them. Let me present you one of the highlights of the International Fashion Showcase 2013

-
Ladies and Gents,

these names

form the Estonian Ministry of Creative Arts. And from the 14th

until the 19th February t

hey'll take over one of the main London venues for alternative art happenings

called
The

legendary

Horse Hospital's space is transformed by Helen Sirp into a m

ultidisciplinary design
hub which aims to tell the visitor the mythical journey of these design objects and the creators behind them. The key part of this exploration process is a short movie ambiented in deep Estonian winter (- freakin' 20 degrees! ).
"To celebrate Estonia's unique, mystical background

,

Helen Sirp, Creative Director of Estonian Showcase, has conjured a fairytale-esque film that captures the vision behind each designer's work via a series of mythical characters and their stories."
The film

,

shot

by fashion photographer Indrek Arula, is accompanied by a unique soundscape composed by drawing on vis

ual film stills, translating the pixel sequences into electronic melodies.

It will be screened on 1

5

th of February on a private view. Looking

forward to it!
creates sleek tailo

red

Bauhaus inspired menswear.
designs edgy yet sustainable eyewear out of

different types of wood.
is the

woman behind the delicate
and unique haute couture evening gowns

realised by using traditional Estonian techniques.
handcrafts one of a kind leather bags of simple yet sophisticated design.
The Short-Movie:
"There is a land far up North where the sea hugs the shores of white sand and snow. Feel the breath of every tree and stne as the air draws circles around the morning mist amid the rising fog.

"

*
(information credit)
SAINTIL COMMUNICATIONS