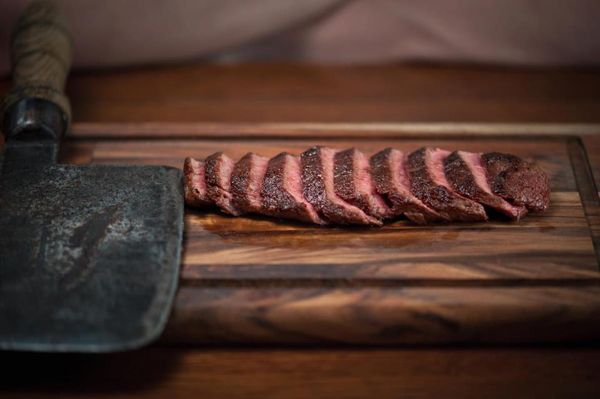 Okay, so just inbetween all the trillion other things that need to be done (actually started), I'll squeeze just a tiny bit of extra time and write to you about another gastro-enterprise I've had here in this freezing cold'n'wet London.
This time it was slightly more spontaneous. Sunday, right, inbetween huge piles of books my nose kept on getting distracted with all sort of other things and eventually ended up dragging me out of the house for food hunt. A nice pub nearby (in Queen's Park) seemed like a reasonable option. The atmospehere was nice yet the feeling wasn't right and as soon as I had mentioned something about an amazing steak house I had heard about the other half of this gourmet-duo had already rushed out of the door, leaving me with all practical questions to resolve. Should we try to call and book a table quick before jumping on the tube? Are we actually stupid to expect to get a table on this cold Sunday afternoon (when probably all the other londoners had have the same original idea)? Is it affordable for us? Wwwwhere exactly was it again?! Luckily all these questions are rather irrelevant if Destiny is your friend. Blink. 25 minutes later , hungry like hyenas we arrive to the spot. We walk in, we're greeted, we get seated, we get served pop corn and 3 minutes after we're already done with the ordering. Easy! For our luck the place doesn't take reservations (Daaa!). And shortly after, the steak arrived! Very appealing serving, with a tiny cleaver as a knife, I'd have to give it 10 plus! Honestly speaking, it was the juiciest steak I've ever had in UK. I could only compared it to the one I had this summer in Frascati, a small mountain town near Rome. The portion was the right size for my small tummy although my some hungry beasts might need to order another one). And then the bill arrived. Ridiculously friendly for a student wallet. To sum it up: a lovely experience! If we really feel like being difficult well then one minus was the fact that we weren't served by one waiter only. I just like the idea of creating a relationship with a waiter, makes it more homey.
But I'm definitely going back!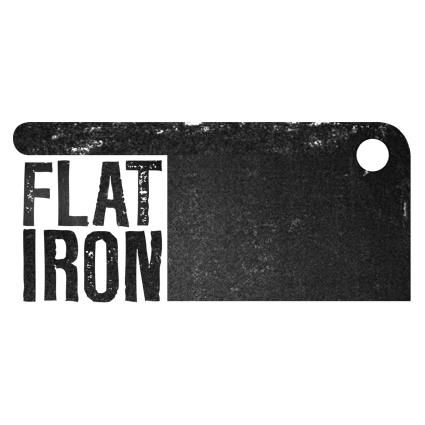 Straight to the business: the menu. It couldn't be easier. It is attached on the wall and this bad-ass resto serves is just:
1 main
the steak, (a regular or a daily special)
6 sides
(warmly suggest the creamy spinach)
4 sauces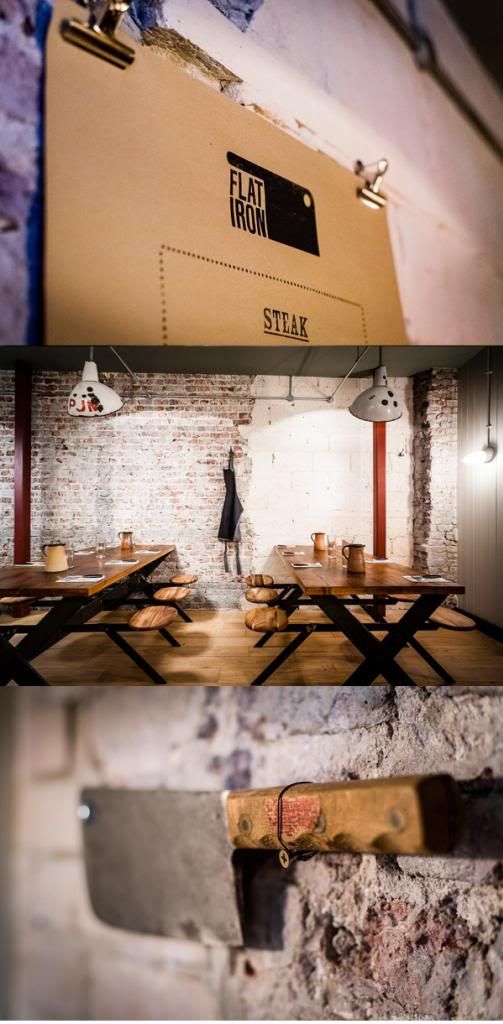 * * *
Atmosphere: intimate yet lively
Service: extremely friendly
Crowd: 20's - 40's
Dresscode: casual
Price range: about 15£ per person
Best occasion: a date or crave for some quality meat (ladies, do not get frightened, the portion was perfect)
Avoid: if you are vegetarian, with children
* * *
CONTACT
Opening times
:
Mon-Sun
12pm-11pm